Lamps, Artwork, and Home Décor
Casabella's 12,000 square foot showroom is filled with one of the largest collections of lamps, artwork, and home décor in East Cobb. We have everything you need to update any room in your home, whether you're buying all-new furniture or working with what you already have.
You'll find inspiration all over our store. Casabella has new inventory flowing through daily, with a huge selection available in a wide range of prices. Our design team is constantly coming up with new display vignettes to spark your imagination and fresh ideas for creating a beautiful home on a budget.
Casabella's designers personally select the pieces we offer, but buy in limited quantities. We have a wide variety of lamps, artwork, and home décor, but each piece is special because our inventory is always changing.
If you don't see the exact style, size, color, or item you want in Casabella's showroom, let us know. Since we hand-pick all the pieces we carry, our designers will know if it's in our warehouse. And if we don't have it on hand, we know where to get it for you.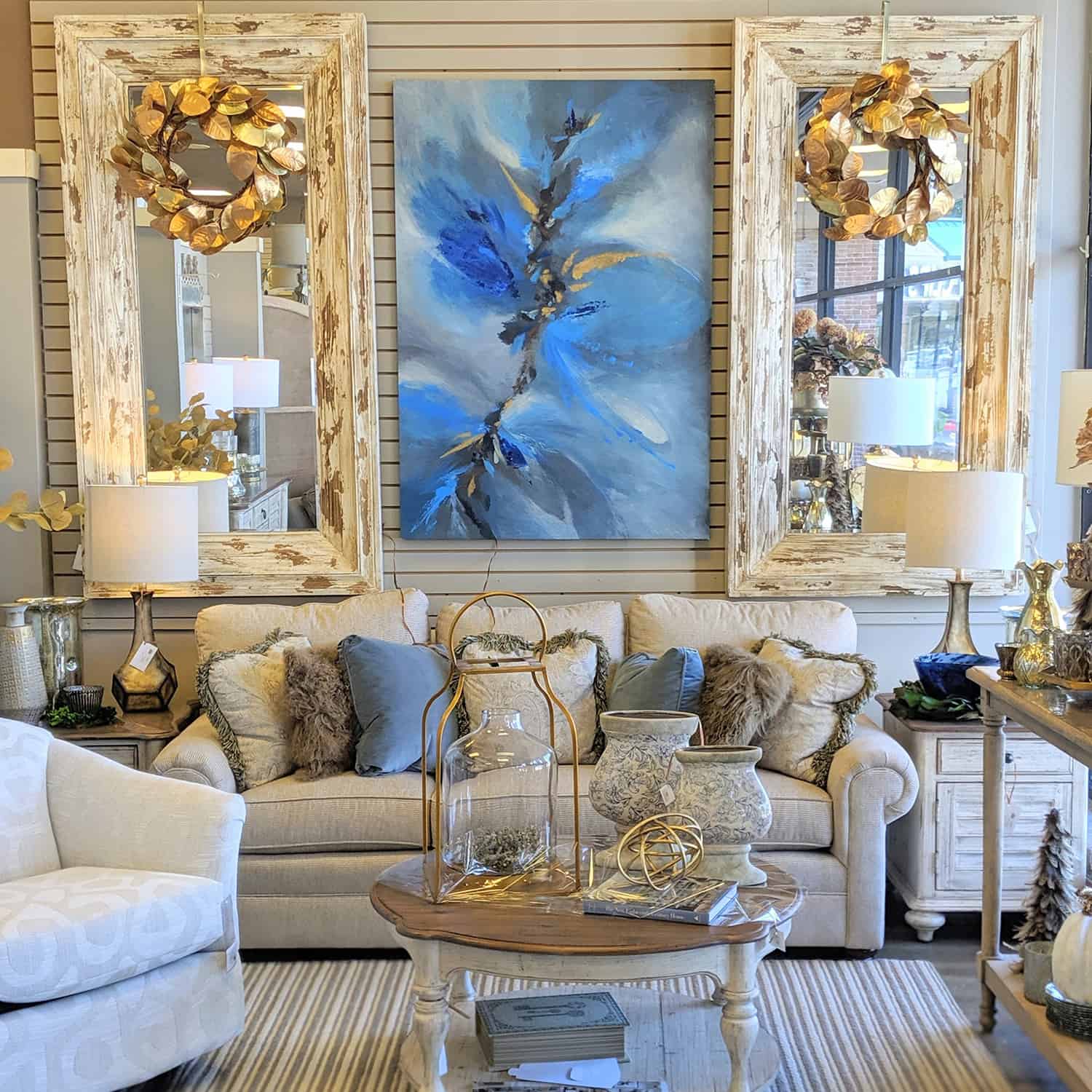 Artwork, Mirrors, and Home Décor
Casabella carries one of the most diverse selections of artwork, mirrors, and home décor available in East Cobb. In our showroom, you'll find a vast array of beautiful pieces, in a wide range of prices, to anchor or enhance the design of any room in your home.
Our collection includes beautiful canvases, framed and mounted artwork, and unique décor items in hundreds of styles and sizes. When you're looking for that extra-special showpiece, Casabella also offers a large selection of decorative wall mirrors both large and small.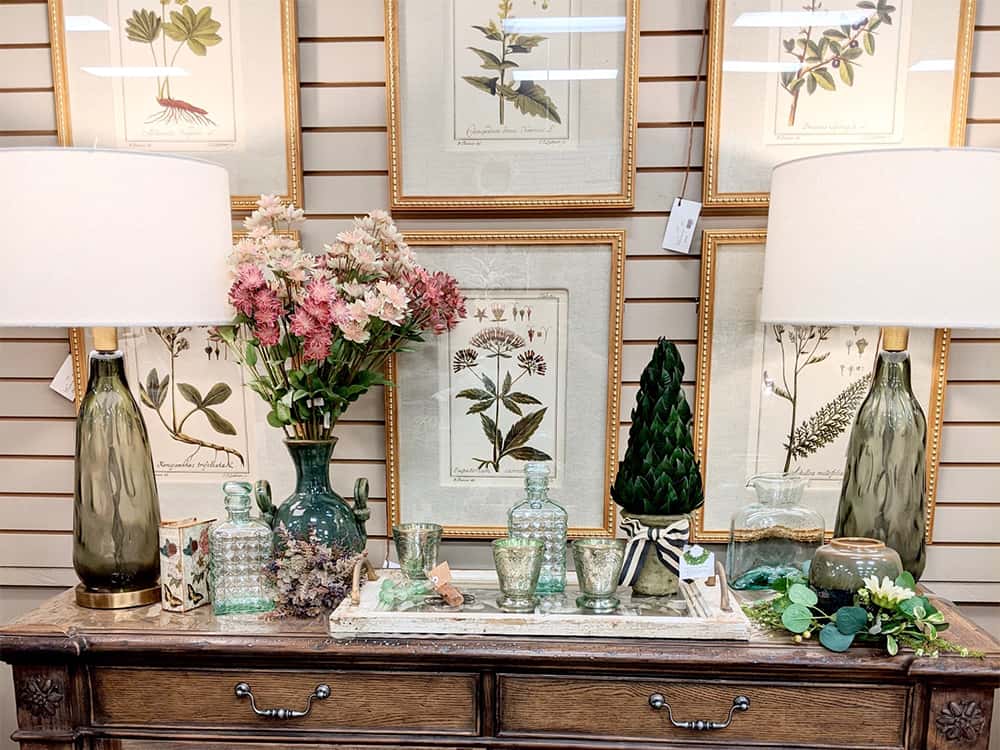 Lamps
The right lamp can brighten a room even when you don't turn it on. At Casabella we carry hundreds of lamps in many styles and sizes, to stand on the floor, tuck in a corner, light up a desk, or adorn a table.
With our huge selection of designs available at a multitude of price points, we can help you choose the right lamp to fit in your space and update the look of any room in your home.